Dr. Roger Hale serves as associate professor of music and Director of Choral Studies at Utah Tech University, in beautiful St. George, UT. He received a Bachelor of Music Education (2001) and Masters of Choral Conducting (2006) from the University of Utah, and a Ph.D. in Choral Music Education and Conducting from Florida State University (2009). Dr. Hale studied closely with John Cooksey, André Thomas, Kevin Fenton, and Clifford Madsen.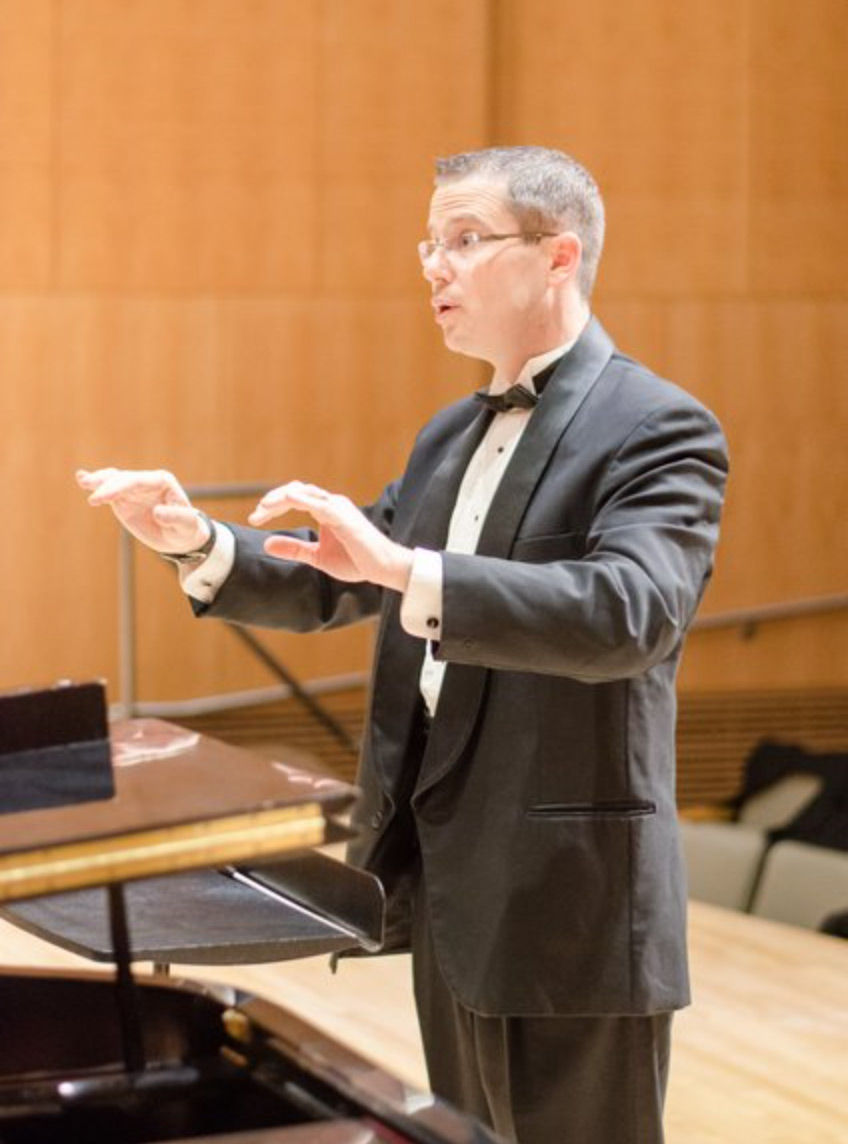 He previously served as Director of Choral Activities at Missouri Western State University in St. Joseph, Missouri. Dr. Hale's public teaching experience includes serving as Choir and Band Director in southeastern Idaho at Bear Lake Middle School and High School. Previous conducting responsibilities included service as director of the Bear Lake Community Chorus, University of Utah Concert Chorale, Florida State University Chamber Singers, and Florida State University Singers.Dr. Hale is in demand as guest conductor and clinician helping thousands of singers realize their potential for choral excellence. Since moving to St. George Dr. Hale has become a YouTube resource for more than 85k subscribers. His videos have more than  4 million views. Singers and choirs of every level tune in and participate in his warm up videos, exercises, and sight-singing lessons. Dr. Hale works with choirs and individuals from all over the world both in-person and remotely. He is the founder and creator of SolfaSinger.com. Dr. Hale also serves as Assistant Director of the St. George Chamber Singers.
Dr. Hale's teaching responsibilities at Utah Tech include directing the Concert Choir, Chamber Singers, and Women's Chorus. He also teaches Adv. Choral conducting and Choral Literature. Research interests include using technology in the classroom for a more engaging rehearsal. He lives in the St. George, UT area with his wife KayDe and their five children and loves the outdoors, hiking, running, and biking.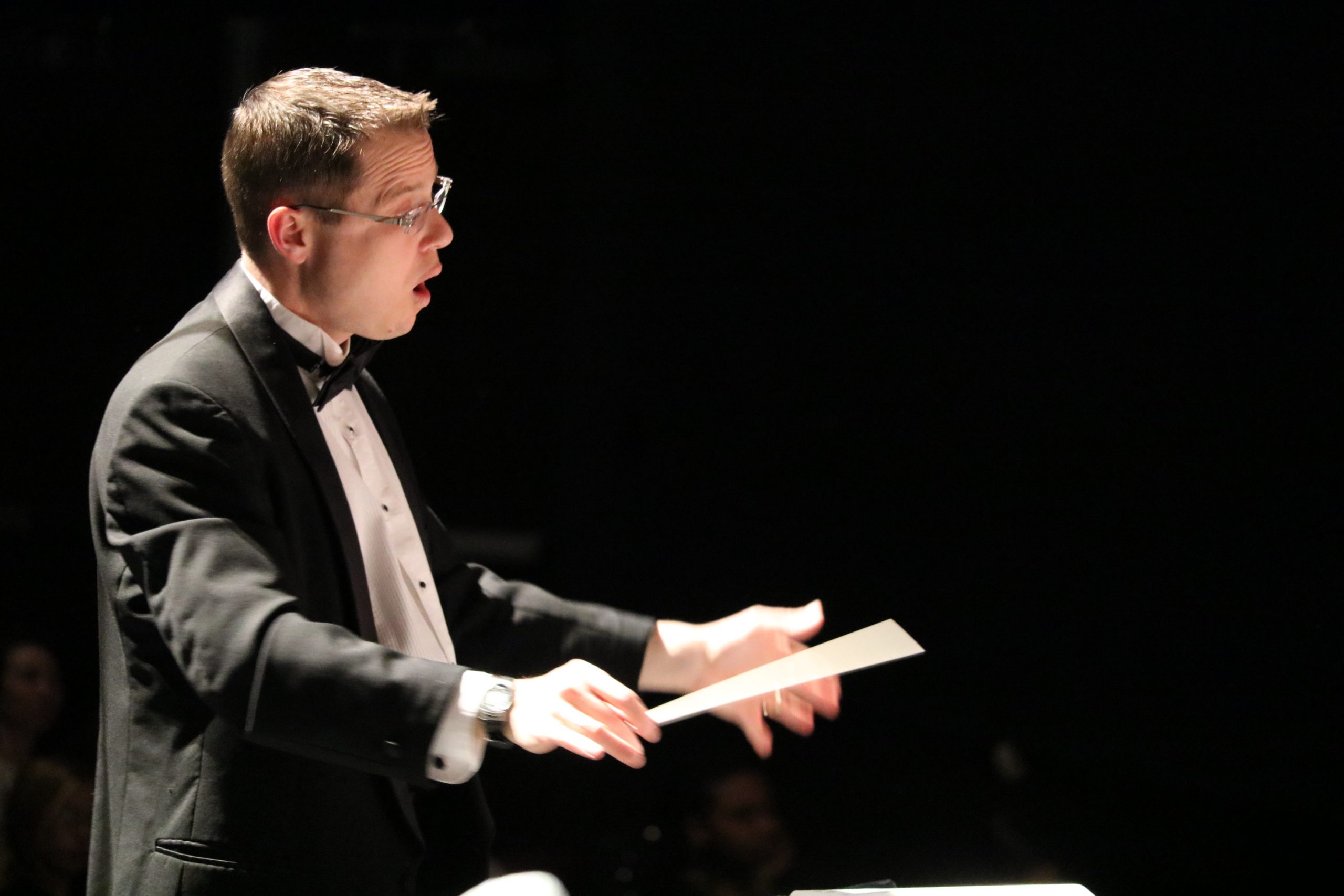 Conducting the Dixie State University Choral
SolfaSinger.com was developed by Dr. Roger Hale, Director of Choral Studies at Utah Tech University. in St. George, UT. He studied sight singing as part of his music education curriculum at the University of Utah. During his doctoral studies at Florida State University, Dr. Judy Bowers encouraged Dr. Hale to use the Curwen Handsigns in a methods class. Thanks to her encouragement, Dr. Hale began to practice and incorporate this kinesthetic method into his own sight singing.
Dr. Hale's first college teaching position was at Missouri Western State University in St. Joseph, Missouri. His colleague, Dr. David Benz was an avid user of both Curwen Handsigns and Solfege in the choral rehearsal. Dr. Hale was asked to teach Fundamentals of Music and Sightsinging/Aural Skills 1 and 2. During his time teaching he saw his own ability to sight sing improve drastically and became an advocate for using this extensively in the choral rehearsal.
Dr. David Benz died on July 17, 2016 of ALS. After contacting Mrs. Mary Ann Benz, David's widow, Dr. Hale was given permission to use the Curwen Handsign images that Dr. Benz had taken of his own hands. He was passionate about creating resources and opportunities for his students to learn this important system of music learning. She felt that Dr. Benz would be pleased if he was still helping people learn to read music and sing.
In the classroom Dr. Hale has found that there are many students that learn singing by rote. They are not given the music literacy resources in secondary education or they don't take advantage of the resources given them. When they get to college Solfege is a bit much to take in and they need a resource that will allow them see movable DO and hear the actual solfege. In the classroom or rehearsal this should be demonstrated often, but when they leave the rehearsal beginners need a resource they can use to practice at home. This website is meant to fill that need. Students can select the key they wish to learn to read and practice with a real singing voice helping out.
Dr. Hale's 11 year old daughter Lucie sang the treble voice parts. Some of the audio files were modified using audio recording software when pitches were outside of the
singers' ranges.
Dr. Hale thanks all who have given support in this effort, and looks forward to further improving and adding resources for the betterment of music literacy.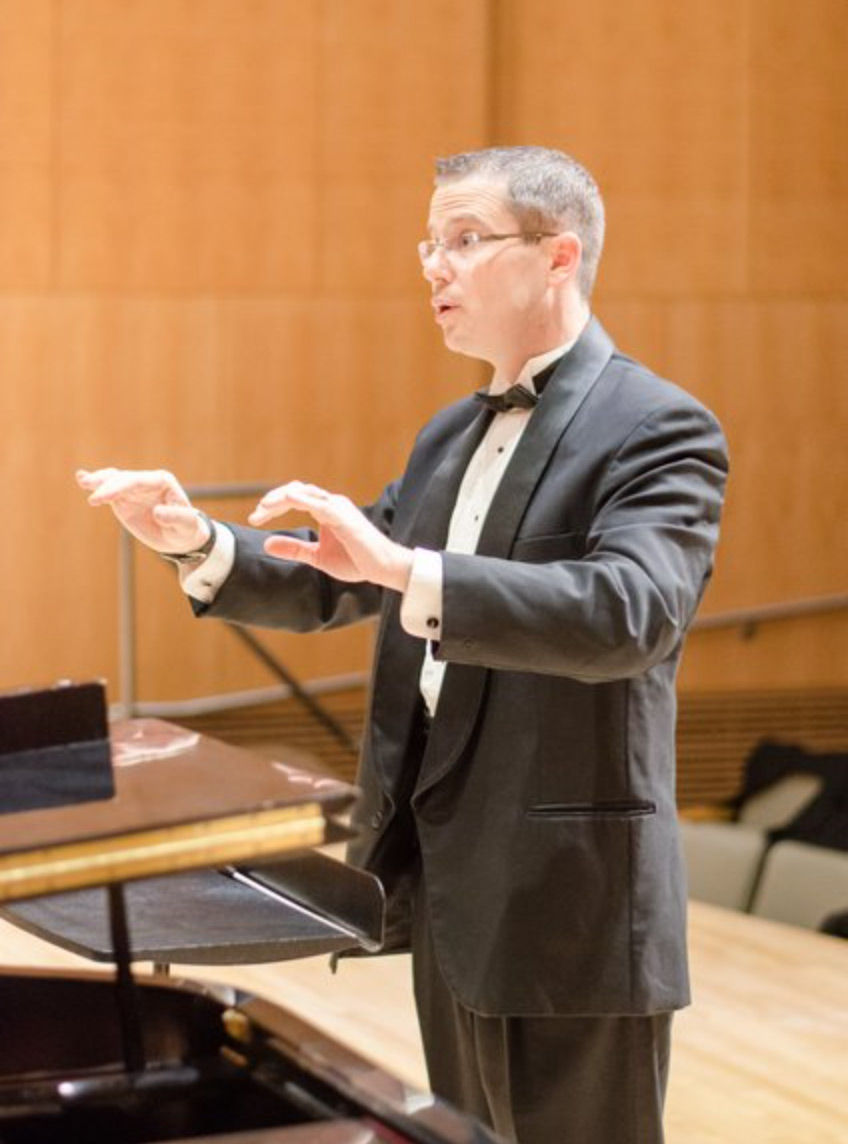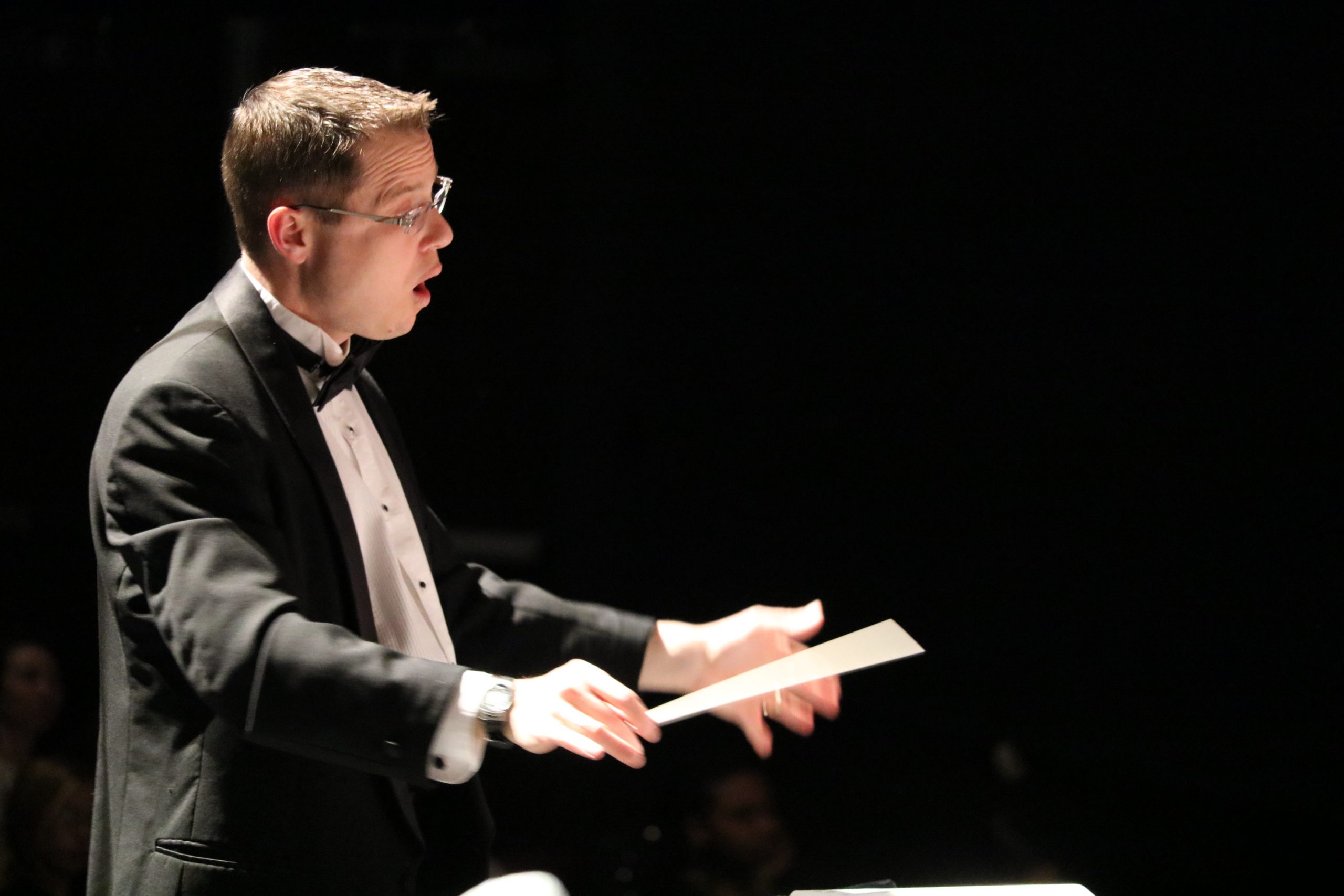 Conducting the Dixie State University Choral
PRACTICE SOLFEGE WITH DR. ROGER HALE